Spring is finally in the air around here. The air is fresh and clean, the snow is melting, and the temperatures are running the gamut from 30 degrees all the way up to 65. It's time to break out some spring fashion items!
To me, nothing says spring is here like a flowing floral dress. Wearing a soft chiffon dress in a pretty floral print is the perfect way to welcome a spring day.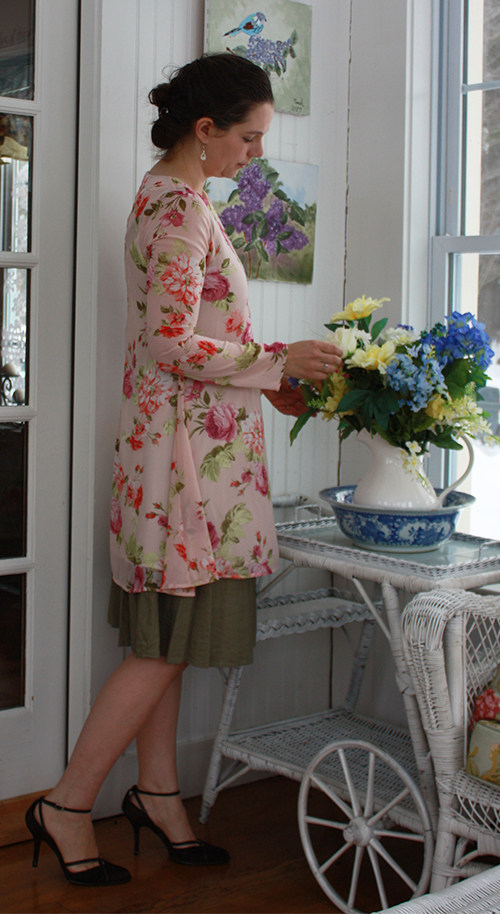 This dress is a ThredUp find. It's shorter than I'm comfortable wearing, but I solved that problem by styling it with a knee length a-line skirt in a lovely green that brings out the color of the leaves on the dress. The flow of the dress works nicely with the slightly more structured skirt. The combination makes for a fresh, pretty look that's still modest.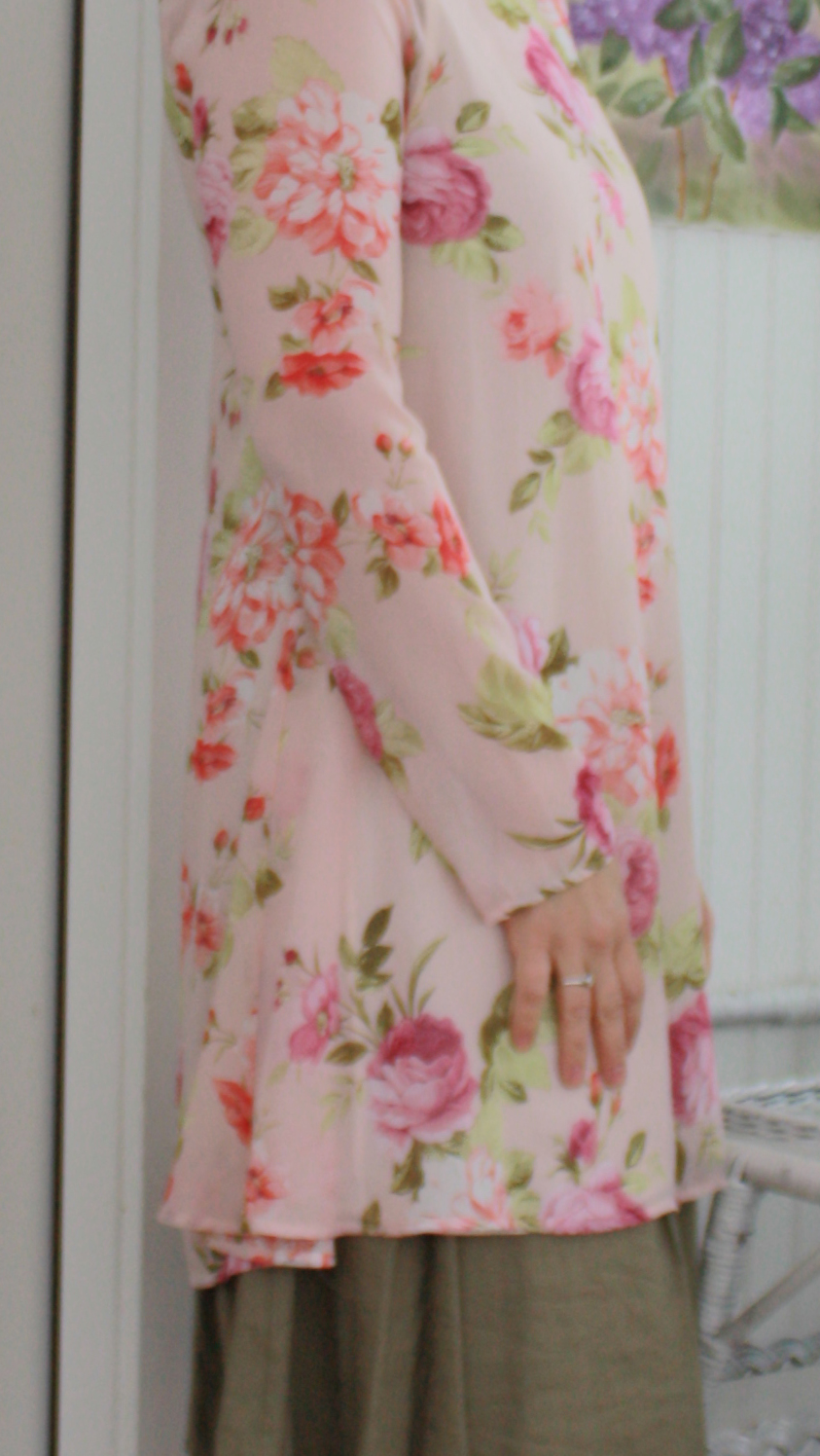 This outfit exudes femininity. Can you get much more girly-girl that a pink floral chiffon dress?
I wore this dress and skirt with a pair of Nine West heels I've had for several years. I love the slightly vintage feel of these shoes. The ankle strap is my favorite detail on these pretty little shoes. The color is neutral and the style is timeless. They pair perfectly with the feminine look of the dress.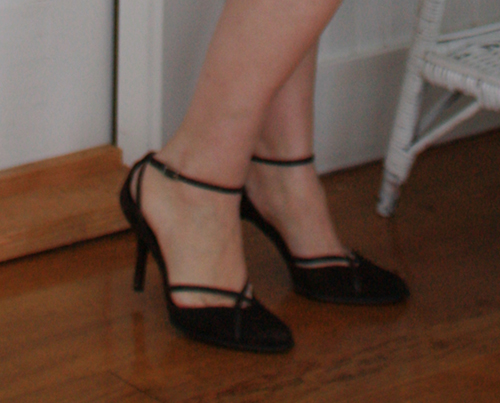 Wearing this outfit, I feel ready to welcome spring with a smile!
What I Wore
Dress: Tildon (via ThredUp)
Skirt: Connection 18 (via ThredUp)
Shoes: Nine West (similar)
Earrings: (similar)
Please note: This post may contain affiliate links. This means I may earn a commission (at no extra cost to you) if you purchase something using one of my links.  Note that I only recommend products I believe in. Your support is appreciated!
Linking up with: Modest Mondays| Hello Monday| Classy Monday | Start the Week Stylish | Watch What I am Wearing | Style Sessions | Style Swap Tuesdays | On Trend Tuesdays | Turning Heads Tuesday | What I Wore | What I Wore Wednesday | Style Me Wednesday | Color and Grace | Who's Wearing What Wednesday |  Style Spotlight | What Wives Wear | Thursday Moda | No Rules Weekend Blog Party | Friday's Fab Favorites | Fun Fashion  | Fancy Friday | Fabulous Friday | Fashion Friday | Weekend Wear Linkup