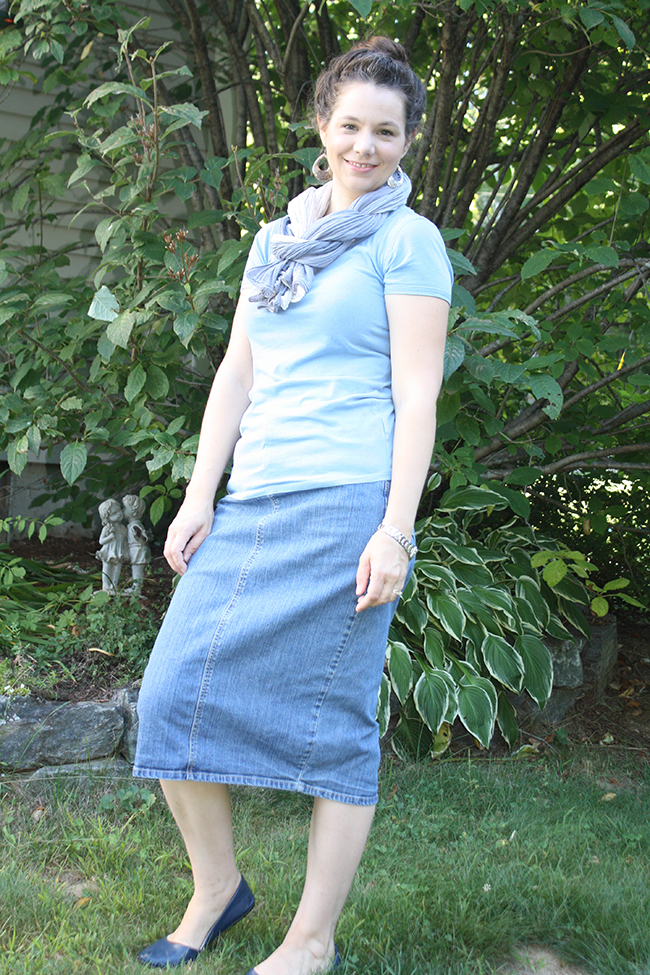 Welcome to Modest Fashion Friday! Each week, I feature a modest fashion outfit I have worn recently. Hope you enjoy and maybe even get inspired!
This is a cute, casual outfit that I can pull together with ease and look presentable without looking too dressed up. It consists of several of my favorite pieces.
I love this denim pencil skirt. It looks great with almost any tee shirt. The blue tee is so comfy and I really love the fit. Of my extensive scarf collection, this blue ombre one is a favorite of mine. I love the crinkly texture. Plus, it is nice and lightweight but still has enough size to it that it can be very versatile. And these blue flats have seen a lot of use. They're just so perfect with so many outfits. The earrings are my absolute favorites. They have some beautiful scroll detailing on them. Even though they are quite large, they are light and comfortable. They are a classy, subtle way to make a statement with an accessory.
I threw my hair into a cute topknot, which perfectly finishes off the fun, casual look of this outfit.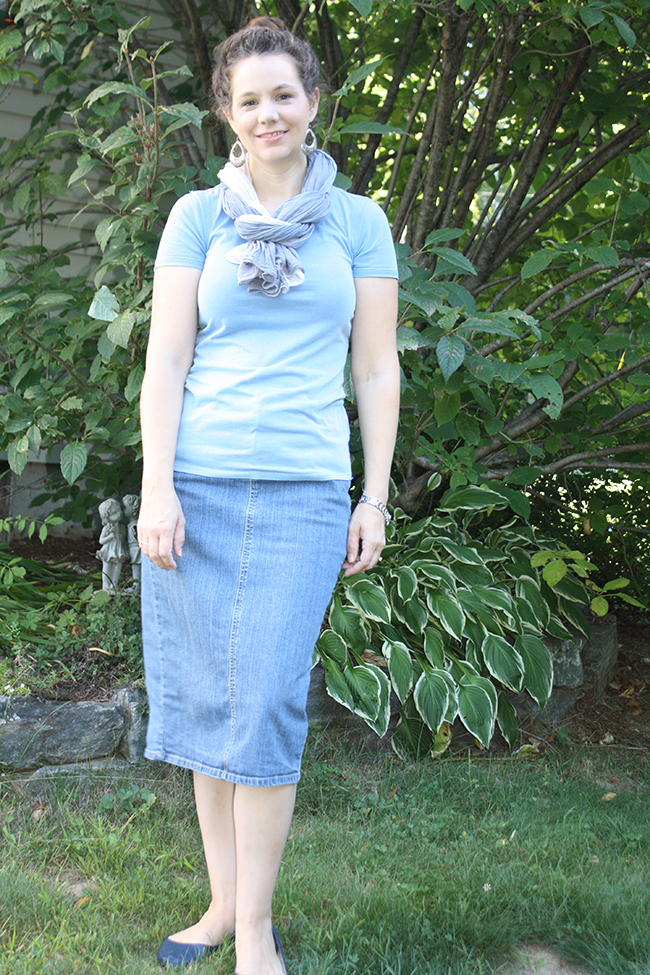 What I Wore
Skirt: Thredup
Tee shirt: Dressing Your Truth
Scarf: thrifted
Shoes: Amazon
Earrings: Dressing Your Truth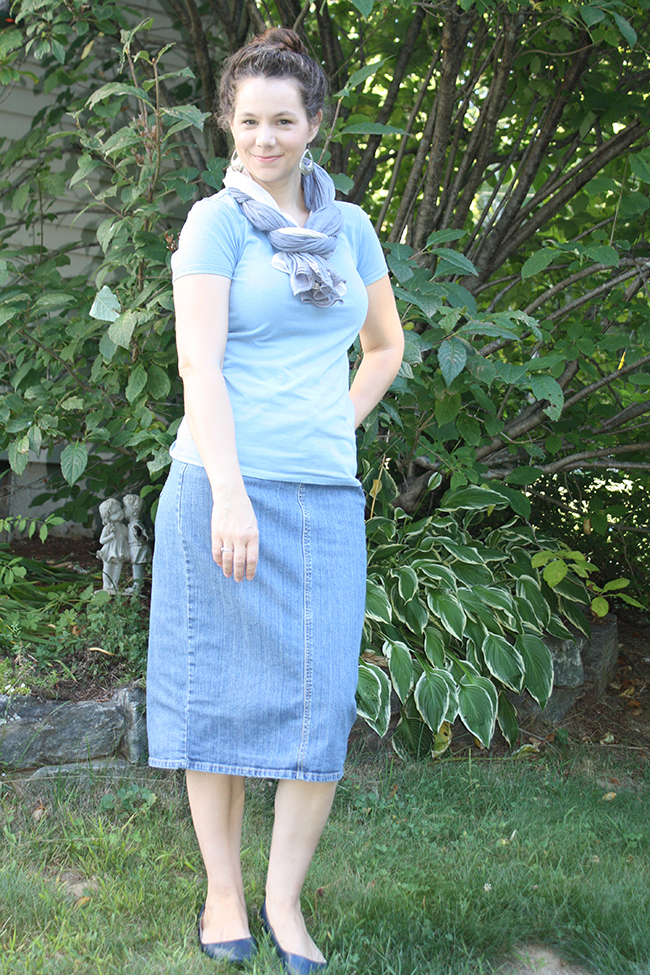 Please note: This post may contain affiliate links. This means I may earn a small commission (at no extra cost to you) if you purchase something using one of my links. This helps cover the expense of running the site while keeping the content 100% free. Note that I only recommend products I believe in. Your support is appreciated!