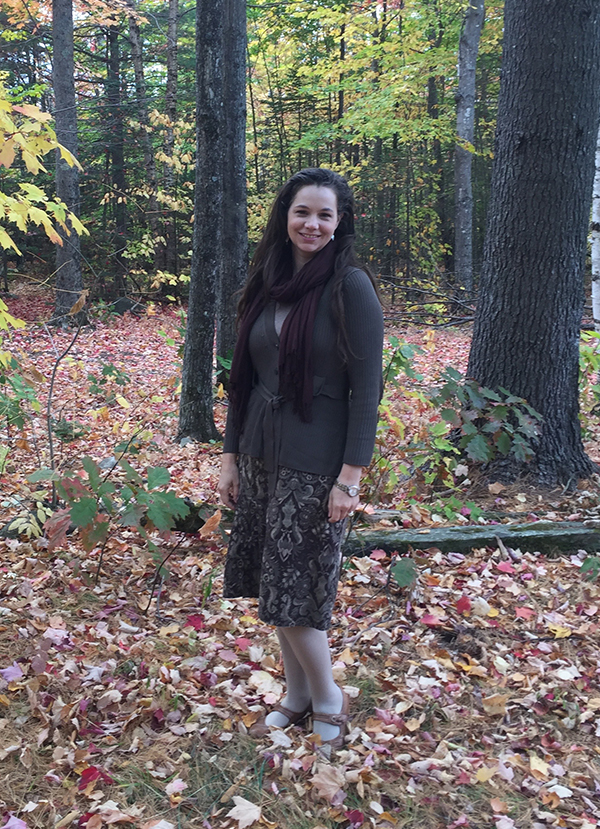 As the brightly colored leaves flutter to the ground, I'm pulling out more and more of my sweaters.
An olive green cardigan sweater and plum skirt make the perfect palate for a fall look. This cardigan was a bargain find. It was yet another amazing ThredUp purchase. This one was brand new with the tags still on it! The tie belt on the sweater gives a bit of extra interest. There is a subtle sheen to the fabric that dresses up the simple style of this cardigan. And it goes so perfectly with the beautifully patterned skirt I paired it with here.
I got another bargain on the skirt, which came from a local thrift store. The pattern on the skirt is so detailed. It has a sort of mixture of fleur de lis and paisley. The background is plum with accents of gray and brown and bits of the same olive green that I've picked up in the sweater.
I added a brown scarf, which picks up the brown accent in the skirt. It adds a bit of extra interest and coziness to the style.
Last but not least are the shoes. These gals are gorgeous! I picked them up at the New Balance factory outlet near our home. Can you believe New Balance makes shoes this pretty? They are a nice neutral medium brown with a wearable 2″ heel and Mary Jane style straps. Perfection! And they're so comfortable!
My darling husband joined me for this photo shoot. Isn't that sweet of him? He's such a handsome fella; I sure am a blessed lady.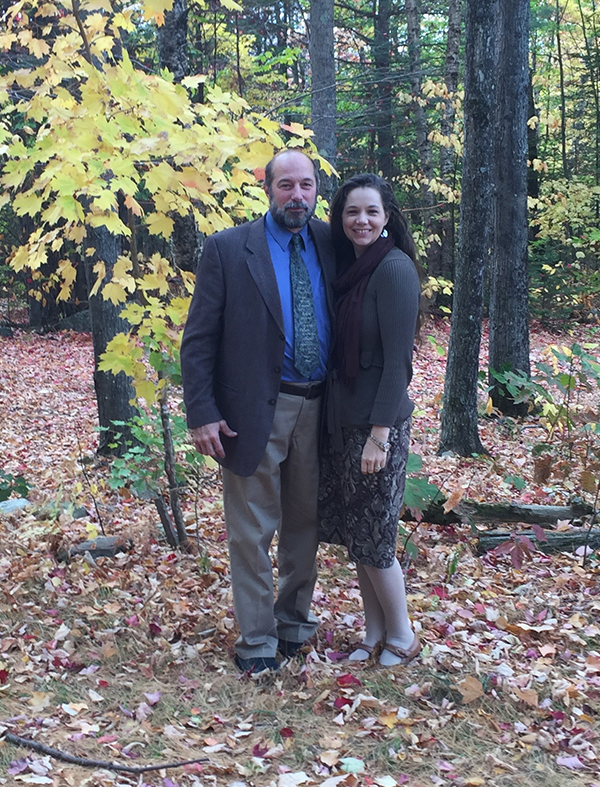 What I Wore
Cardigan Sweater: Banana Republic (via ThredUp)
Skirt: Nine & Company (thrifted)
Tank: Gap
Scarf: Walmart
Shoes: Cobb Hill by New Balance
Please note: This post may contain affiliate links. This means I may earn a commission (at no extra cost to you) if you purchase something using one of my links. This helps cover the expense of running the site while keeping the content 100% free. Note that I only recommend products I believe in. Your support is appreciated!