My kids are splashing in the pool right now. I'm relaxing on the deck, soaking in the afternoon sun. We're in full on summer mode around here and my wardrobe is keeping up with the times! Long, sunny days spent outside in the fresh air make me want to break out some fun, relaxed outfits.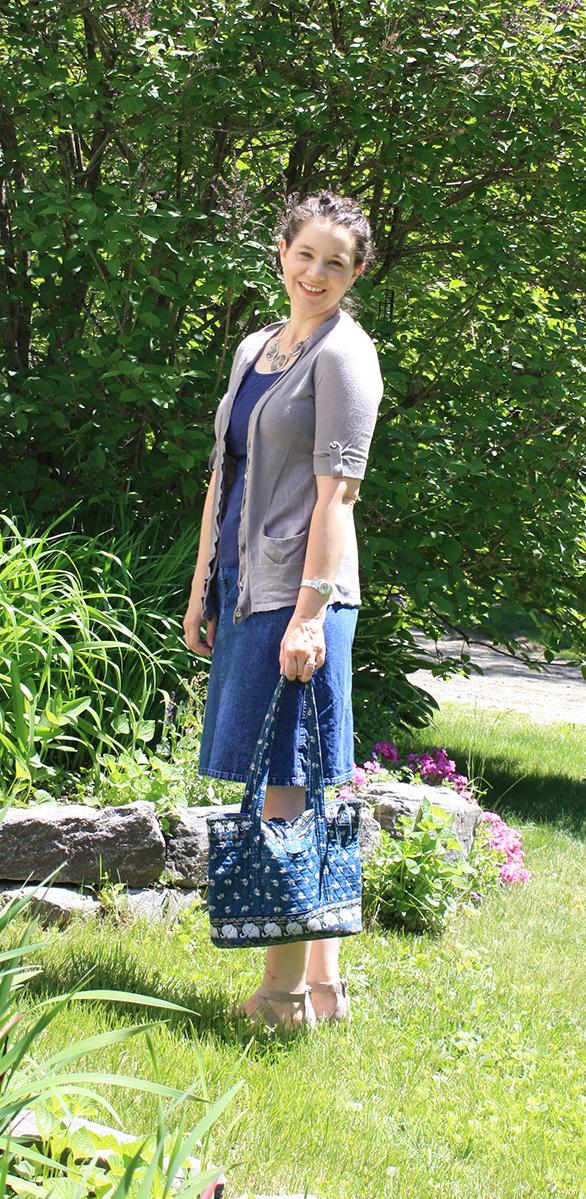 This look includes a cute knee length denim skirt from L.L.Bean which I found on ThredUp several years ago. This is one of those versatile pieces that can be worn over and over in so many different ways. I wore it with a dark blue tank from Old Navy. Over that I added a cute little short sleeved cardigan in a neutral gray from Ann Taylor.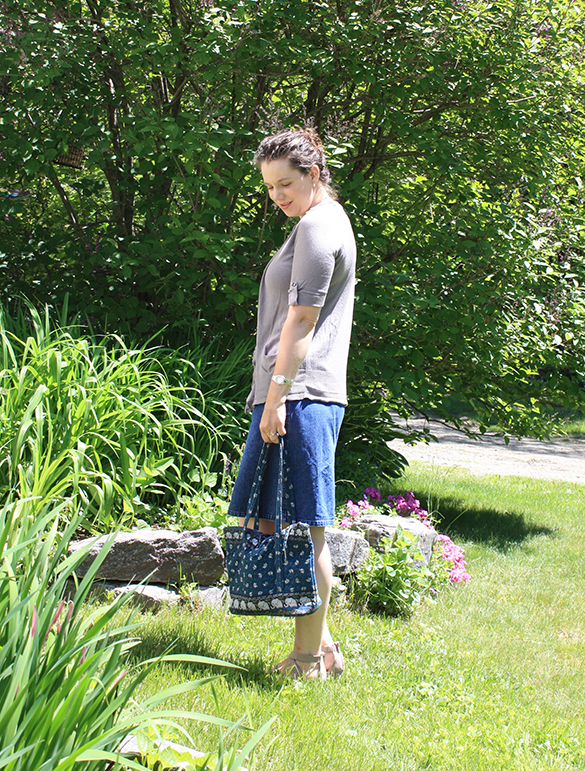 For accessories, I wore my favorite wedge sandals. They're a wonderful taupe color that goes with everything. My gorgeous necklace and the adorable sunnies are both from Chloe & Isabel. (By the way, I just recently discovered this brand and I'm completely smitten!)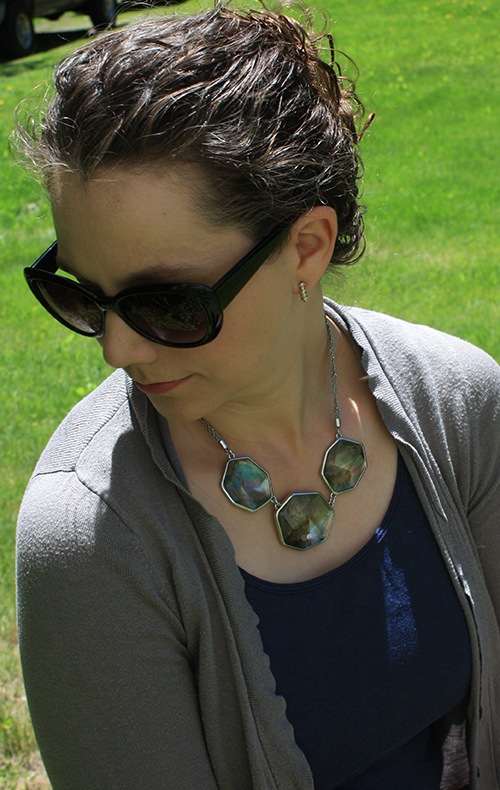 What are some of your go-to choices for casual summer style?
What I Wore
Skirt: L.L.Bean (via ThredUp)
Tank: Old Navy
Cardigan: Ann Taylor (also via ThredUp, similar here)
Wedge Sandals: Nine West
Necklace and sunglasses: Chloe & Isabel
Please note: This post may contain affiliate links. This means I may earn a commission (at no extra cost to you) if you purchase something using one of my links.  Be assured that  I only recommend products I believe in. Your support is appreciated!
Linking up with: Modest Mondays | Hello Monday | Start the Week Stylish | Watch What I am Wearing | I Will Wear What I Like |  Style Sessions | Style Swap Tuesdays | On Trend Tuesdays | Turning Heads Tuesday | What I Wore |  Style Me Wednesday | Color and Grace | Who's Wearing What Wednesday |  Style Spotlight | Thursday Fashion Files | Thursday Moda | No Rules Weekend Blog Party | Friday's Fab Favorites | Fun Fashion  | Fancy Friday | Fabulous Friday | Fashion Friday | Weekend Wear Linkup